Right now, the US box office needs a superhero or some sort of success. Everyone is pinning their hope on Captain Marvel's arrival today. After a disappointing January, down 15.5% on last year, and the weakest February in 17 years, cineplexes are desperately in need of a major victory. They're already falling drastically behind 2018's record-breaking year.
The collective force of Captain Marvel, Us and Dumbo arriving over the next few weeks will hope to turn the tide, but why did 2019 limp out of the gate like it did? Frankly, it has been a combination of lackluster original new material and the underperformance of some notable sequels. Let's explore why we are already playing catch up.
Quite notably, a good portion of January's $812.4 million calendar gross was boosted by the December spillover. DC's Aquaman and Sony's animated Spider-Man: Into The Spider-Verse accounted for over a quarter of that figure, with strong results throughout the first month of the year due to limited competition as well. The slow expansion of eventual Best Picture winner Green Book and the surprising strength of Clint Eastwood's The Mule also helped January's take.
Of January's new arrivals, M. Night Shyamalan's Glass has been the strongest performer and, as of writing, holds the 2019 box office crown with almost $110 million domestic (although probably not for too much longer). On a budget of $20 million, it's no doubt a success for all involved – but expectations for it were higher.
Over its opening weekend, its projected figure was continually revised down, ultimately ending on $40.3 million for its first three-day take. That's a strong result for the film but it opened only a shade (give or take $300,000) above its predecessor Split, which was sold as an original IP without the franchise association Glass should have benefited from. To make matters worse, it has fallen behind Split's' admittedly impressive run, trailing that 2017 smash-hit by almost $30 million as it begins to wrap up its theatrical run.
The Upside's unexpected triumph was more of a surprise. Despite the controversy surrounding the film's lead, Kevin Hart—cast out as Oscar host just days after the announcement—the English-language remake of The Intouchables has made over $100 million since its debut, becoming only the second 2019 film to cross that threshold to date. Minor levels of competition have propelled the film to such a number, but that doesn't detract from the strength of its performance in the face of mixed-negative reviews and online backlash.
The only other film to clear $50 million in the month of January was Sony's Escape Room. Not a blockbusting figure but given its tiny production budget, it should be considered a win. A sequel has already been green-lit.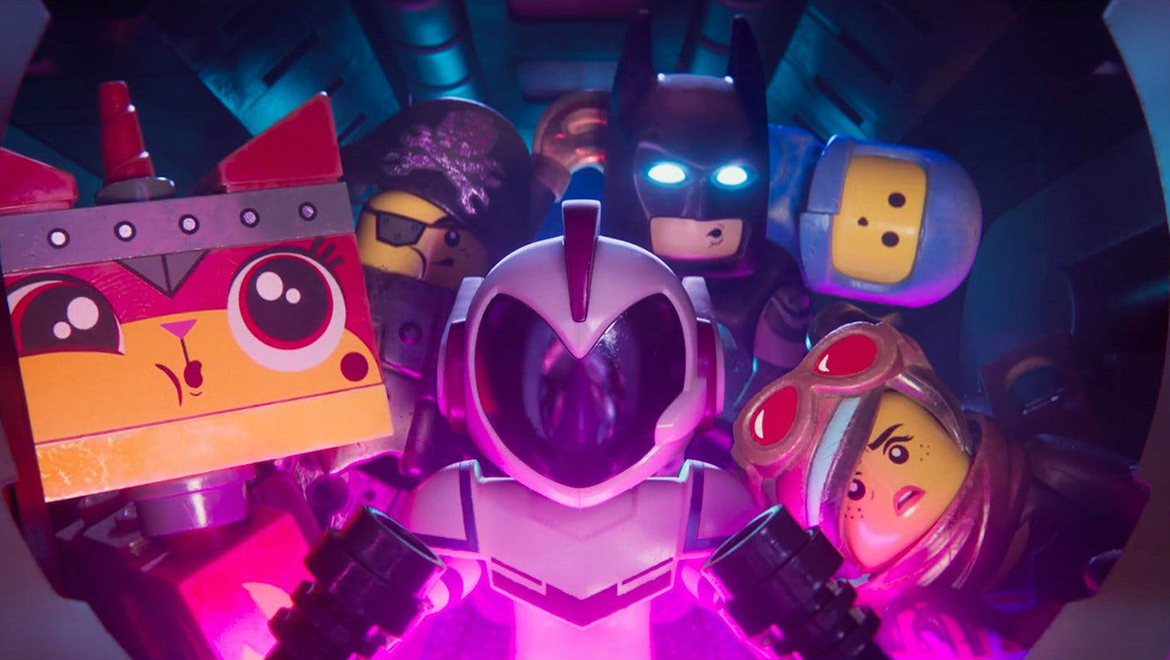 February's tale of sequel fails and triumphs
February's slate is where concern mounts, particularly given the sequel-heavy 2019 ahead of us.
The Lego Movie 2: The Second Part launched with a decent $34 million, but it represented less than half of the first film's $69 million opening weekend. A sequel to a well-liked film shouldn't have taken a plummet like that, and it calls into question whether Warner Brothers burned the property out too quickly. When once there were none, we have received four Lego films in the space of five years—including two in 2017 alone. You could argue that it's franchise fatigue specific to the Lego movies; who's to say that audiences won't continue to turn their back on the blockbuster sequels that once ruled the roost?
The other less understandable, frankly more distributing miss is Happy Death Day 2 U's. With Blumhouse's increased name recognition and the buzzy success of the original less than 18 months prior, there's no obvious explanation as to how the sequel opened with less than $10 million over its first three days. Despite three full weeks of release, Death Day 2 has still failed to match even just the $26 million opening weekend of the first film. Chances are, it could still make a profit but with a handful of horror sequels on the horizon, including the Child's Play reboot, an untitled Annabelle film, It: Chapter Two and Zombieland: Double Tap, this stumble has surely put fear into the distributors preparing to market these follow-up films to audiences.
If anything has calmed the studios' nerves, it's How To Train Your Dragon: The Hidden World. The final film in the Dragon trilogy opened with a franchise high of $55 million and is on the cusp of crossing the $100 million domestic milestone, with plenty of gas left in the tank. It remains to be seen whether it can overtake the $217 million domestic total of the first. Captain Marvel and Dumbo are both vying for a similar demographic in the coming weeks, but it is the year's first sequel success story thus far. Cineplexes, studios, and shareholders will hope their content plays more dragon than Lego.
February's take has also been boosted by Alita: Battle Angel, Isn't It Romantic, and What Men Want. The three have a combined gross of over $162 million (as of last weekend), but it hasn't been enough to alleviate this slump period or save a subdued February.
Looking forward
As mentioned, the industry is looking towards the spring blockbuster kick-off window for salvation, with Disney's Captain Marvel leading from the front this weekend. It's the House of Mouse who are particularly trusting that these underwhelming sequels are a fluke, as their 2019 filmography is packed to the rafters with follow-ups and reboots and remakes; Avengers: Endgame, Toy Story 4, and The Lion King live-action remake—all three re expected to shatter the box office ceiling and clear $1 billion. Let's also not forget Aladdin, Frozen II, Star Wars IX and the recently-shuffled Maleficent: Mistress of Evil.
Of course, they are not the only studio with big blockbuster dreams. Fox's Dark Phoenix and The New Mutants from the X-Men universe are both scheduled to hit theaters this year, with Fast & Furious Presents: Hobbs & Shaw, Men In Black: International, and The Secret Life of Pets 2 all looking to profit off of sequel success.
Is franchise fatigue and sequel-itis beginning to set in? Or have the year's early sequels simply not been up to scratch? All we can say for sure is that studios will have their work cut out for them this year if there's anything resembling truth to the former, as it appears that there is no escaping the tentpoles that hold up the release schedule in 2019.