2018's biggest movies were about what you'd expect. The Marvel behemoth put out two giant ones in Avengers: Infinity War and Black Panther, Pixar broke its own box office records with Incredibles 2, and it turns out movies with "Jurassic" in the title still rake in boatloads of cash. It was a big year, but it pales in comparison to 2019. Yes, Avengers: Endgame is gonna be huge, and approximately everyone on earth will have heard the songs from Frozen 2 by year's end, but a small franchise called Star Wars is going to be a contender, and James Cameron, no stranger to making billions of dollars, has a February release for us.
The Early Bird Gets the Box Office Results
February is a slow time for movie theaters. It's just a dumping ground for whatever nearly-shelved horror and rom-com movies the studios have lying around. Outside of the occasional Deadpool surprise or a Fifty Shades date night, it's not when the big boys come out to play.
Producer James Cameron and director Robert Rodriguez have different plans. Alita: Battle Angel was originally scheduled for this summer before the studio decided there were too many big releases. It was pushed up to this past December, but that month was also too competitive. Now it's arriving in the middle of February when exactly nothing else is likely to grab any of its ticket sales. It's a giant budget, high concept, star-filled science-fiction action movie put together by two true visionaries — and it looks awesome. That's a setup for spectacular success or a spectacular flop, and based on a track record that includes Avatar, it's probably unwise to bet on the flop.
And Then It Begins
It is not an exaggeration to say the race to become the 2019 box office champion is going to be a 10-month marathon, not the usual 4-month summer blockbuster sprint.
March—MARCH!—kicks off with a bang. Captain Marvel drops on the 6th. Then the week after comes Jordan Peel's Us. A highly-anticipated follow up to the runaway success of Get Out, Us has a real chance to be the highest-grossing horror movie of 2019. That would be a remarkable feat in a year that will also include It: Chapter 2 and a Pet Sematary remake. It's not easy to tussle with the Stephen King universe and come out on top, but Get Out established a remarkable precedent.
April brings Avengers: Endgame, the first movie that's really likely to be a number 1 contender. May has the live-action Aladdin remake, which brings "kid movie" appeal and a whole boatload of nostalgia, and Godzilla: King of the Monsters, which, in most other years would be a lock for a spot in the top five earners, will likely hope to finish in the top 10. June has three straight weeks of top 10 contenders, with X-Men: Dark Phoenix, Men In Black international, and Toy Story 4.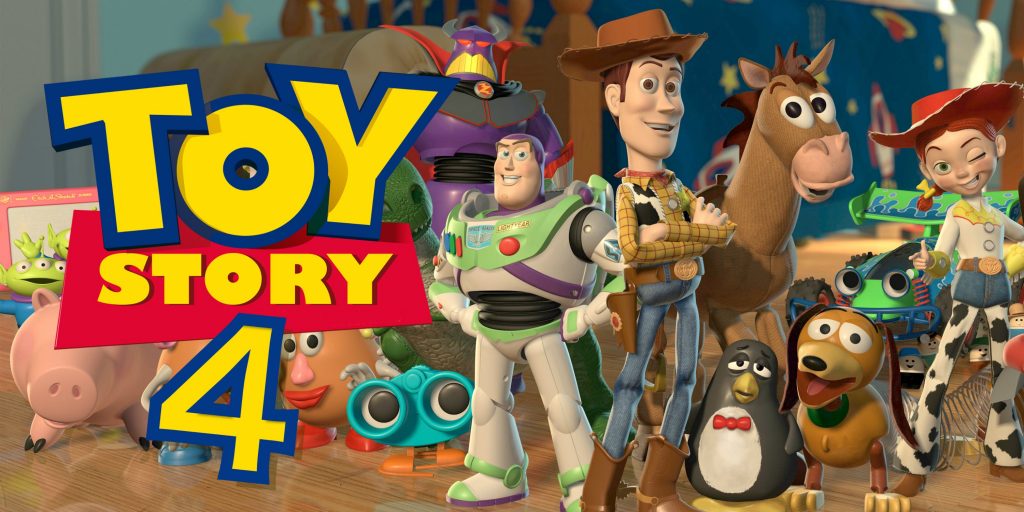 We're dealing with a year when Toy Story 4 is not going to be the highest-grossing animated film of the year. Let that sink again. It's further proof that the 2019 box office isn't about big films—it's about mammoth ones. Halfway through the year, five giant franchises, and in we still haven't covered many of the heaviest hitters in the room.
We're Barely Getting Started
Let's also not forget Spider-Man: Far From Home, the live-action Lion King, Fast and Furious Presents: Hobbs and Shaw, It: Chapter 2, the Joaquin Phoenix-led Joker movie, Zombieland 2, and an Arnold Schwarzenegger-anchored Terminator installment. All giant movies that hit over the second half of 2019. All dwarfed by two movies which, along with Avengers: Endgame, have a reasonable shot at dethroning Avatar as the highest grossing movie of all time.
Frozen 2 promo picture. Release date November 22 2019. pic.twitter.com/Bq47Ms2xfd

— CinemaSlot (@CinemaSlotUg) January 20, 2019
Frozen was a runaway success as a unique, untested movie. Disney releasing the sequel in the same year that Pixar is finishing off their flagship product feels like a challenge. Sure, Disney owns Pixar, but it's saying "The stuff we brand as our own can stand up to yours. In fact, it can crush you." Now that the cult of Frozen has grown, and the anticipation for a sequel has been built, this franchise can be trusted to make a truly preposterous amount of money.
Finally, Star Wars IX. It's true that Solo: A Star Wars Story under-performed, and it's also true that getting a new Star Wars movie every year has reduced the magnitude of each new release. But what Star Wars IX has going for it is that it's the end of the story as it's been told thus far. This is the final chapter in the Skywalker saga and is a send-off to some of the most iconic characters in movies. It will be a juggernaut with at least the same box office power as The Force Awakens, if not more.
So where does that leave us?
So what are the biggest movies of 2019 going to be? Here is our prediction:
1) Avengers: Endgame
2) Frozen 2
3) Star Wars IX
4) Toy Story 4
5) The Lion King
Alita: Battle Angel is the true dark horse. It has the potential to break the top 5 or the potential to be forgotten by the time Avengers: Endgame hits theaters. Either way, this is an absolutely monster year for movies, and it would be not at all surprising to see a new #1 grosser of all time before the year is out.