No studio has ever had the year that Walt Disney Studios is about to. Even after their record-breaking box office successes of 2018—where it cleared a staggering $3 billion domestically and outrageous $7 billion worldwide—the ceiling looks set to shatter again.
Disney should easily eclipse their 2018 accomplishments this year, with a slate bursting at the seams with franchise culminations, fan-favorite sequels, and remakes of some of their most beloved properties.
Disney's forthcoming schedule is very much like last year's catalog but on steroids, and history books are already being re-written with the extraordinary launch of Captain Marvel, set to cross the billion-dollar threshold in the coming days.
On the back of Captain Marvel's success, the live-action remake of Dumbo flew into theaters this past weekend and remains something of an enigma. It was predicted to open with roughly $50 million stateside but fell just short with only $45 million in sales. We can probably rule out an eight-digit gross. Even if it doesn't fly as high as hoped, a tidy sum would still aid their record-breaking year.
Disney sticks with the animal theme with the release of Penguins in April, the latest Disneynature documentary. Compared to the surrounding releases, it will earn pennies but anything to push the box office higher will be beneficial.
Sagas reach their conclusions
And then, Endgame is upon us. Many speculate whether the hotly-anticipated finale could be the next box-office king (Avatar currently holds the title at just a shade under $2.8 billion). That finger-snapping cliffhanger had audiences clamoring for more, and the secrecy enshrouding the marketing should lead to increased, feverish interest. Pundits are projecting a monster opening weekend but a smaller domestic total, although worldwide could tell a different story entirely. It remains to be seen whether Endgame can hit the $2 billion mark again and I wouldn't like to call it. Either way, the measuring stick shouldn't be Infinity War and it is bound to be a gargantuan success nonetheless.
Disney's second live-action remake this year is Aladdin and, again, it's a tough nut to crack. It could rake in the money, particularly in foreign markets (as The Jungle Book did three years ago) but the trailers drew a mixed reaction. Will Smith's Genie, most notably, became the butt of many online jokes and expectations have been firmly grounded. The film may surprise and even if reviews aren't shiny, it could still turn a pretty penny, but the jury is still out on this one.
The ball continues rolling through summer when Toy Story 4 hits theaters in June. Nine years after the third film in the series crossed the then-elusive billion mark, the trilogy becomes a quadrilogy and Disney will be hoping to at least match, if not surpass, that 2010 effort. Chances are it will. The Toy Story franchise is perhaps Pixar's most popular series and arriving in the same slot as last year's Incredibles 2 proves that it is primed for success. Is this another billion-dollar grosser? Most likely yes.
Disney will serve up another title two weeks after Toy Story 4, with Spider-Man: Far From Home acting as the Marvel Cinematic Universe's first post-Infinity Saga release. Homecoming took $880 million worldwide and the same 19%  jump between Ant-Man 1 and 2 (both in a late-summer slot) would put Far From Home at $1.047 billion. Alternatively, the 11.6% jump between Guardians installments would give it $982 million. It's not hard to imagine Disney is eager to send Tom Holland's sophomore outing as Spider-Man swinging past that magic $1 billion but it'll be close. Of course, it might struggle to make it past $900 million but no MCU picture has failed to see an increase between the first film and the sequel.
Four coats of live-action paint
Another 'live-action remake' drops in July and this one should shatter all previous sub-genre attempts. The Lion King is possibly the most beloved animated film and early numbers prove it. The remake's first teaser notched up a stunning 224.6 million views in the first 24 hours following its online debut, making it the second most-watched trailer in history, behind only Infinity War (and since, two Endgame trailers). It will be huge, and may mean Disney has two $2 billion entities in the can?
Disney's first real test though comes during August, in the form of Kenneth Branagh's Artemis Fowl. Although based on two novels of the same name from Eoin Colfer, it is the first cinematic test of the IP (which Disney no doubt hopes to turn into a franchise). Gestating in development hell since 2001, nobody in their right mind is expecting it to be up there with Disney's highest-grossing releases of 2019—but a few hundred million would assist a record-breaking year.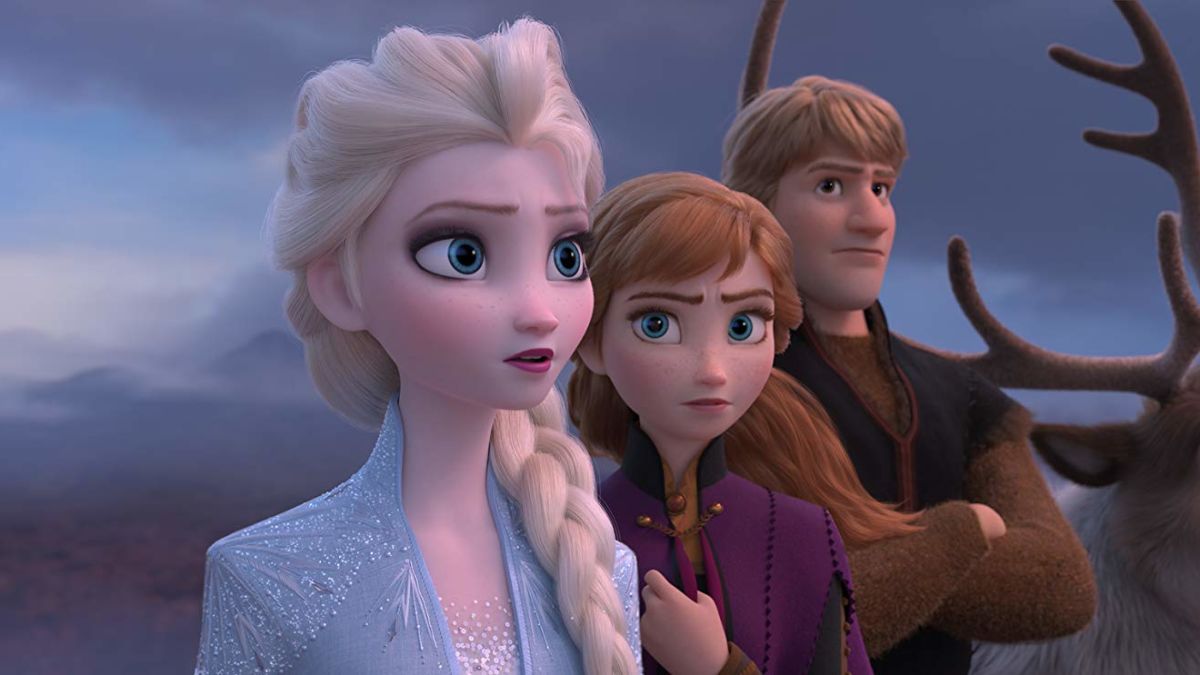 We return to sequel filmmaking for the backend of the year. A recent reshuffle will see Maleficent: Mistress of Evil released on October 18, with Angelina Jolie returning in the Sleeping Beauty spin-off series.
Frozen II follows in November and if it even remotely capitalizes on the goodwill held towards the first, it will shatter some more box office records. We are still a little too far out to start thinking about money but the two female-leaning releases could feasibly conjure up $2 billion between them (and almost surely more than Wrinkle and Nutcracker did).
Capping out their year, and back in its December playground, is Star Wars: Episode IX. Disney will be crossing every bone in their metaphorical body that Solo was an anomaly and that Star Wars fever still rages on for the sequel trilogy. If this latest trio is to follow the pattern set by their previous trilogies, Episode IX should land between the grosses of The Force Awakens and The Last Jedi, meaning anything from $1.3 to $2 billion for the saga conclusion.
Disney's 2019 for the history books
As its takings spill on over into 2020, Disney's champagne bottles will already be popping as they celebrate their most successful financial year yet. With their biggest series coming out to play, some of their oldest, most loved properties being dug up and given a fresh lick of live-action paint and a handful of animated sequels returning, it will be a monumental year for the House of Mouse. With their schedule fit to burst, we expect Disney's pockets to be similarly bulging. Everyone brace yourself, Disney's 2019 is about to change Hollywood forever.