Disney's Marvel property is currently undergoing some of the biggest changes the company has had in years. Maybe not the acquire Pixar, Lucasfilm, and Marvel kind, but still, there is a lot going on. Marvel will be teaming up with Hulu to create four new animated shows geared towards adults, Disney is essentially taking over Hulu with the impending Fox deal, and Netflix has officially canceled all Marvel live-action shows. And remember the company is still months away from launching their streaming service, Disney+. In an era of a lot of exciting changes for the company, it's shaping up to be pretty epic for the fans as well. After all, we finally get to see Howard the Duck in some capacity!
Meet the Offenders
Marvel's deal with Hulu will deliver four different shows focused on M.O.D.O.K., Hit-Monkey, Tigra & Dazzler, and Howard the Duck. Following their individual shows, similar to The Defenders on Netflix, these four characters will all join forces to come together as The Offenders. Leading each one of these shows will be Jeph Loeb, Marvel's head of television, and a fan-favorite. This deal comes ahead of the Disney-Fox merger which is nearing its final stages and will, therefore, give Disney the title of Hulu's majority shareholder.
Writing for the Howard the Duck series will be Kevin Smith and the show will focus on Howard's journey in a world he doesn't know and escaping a villain that would love nothing more than to have him for dinner. Patton Oswalt, who we've enjoyed on Agents of Shield, will be one of the writers and executive producers for M.O.D.O.K., aka Mental Organism Designed Only for Killing, which follows a supervillain literally too big for his body.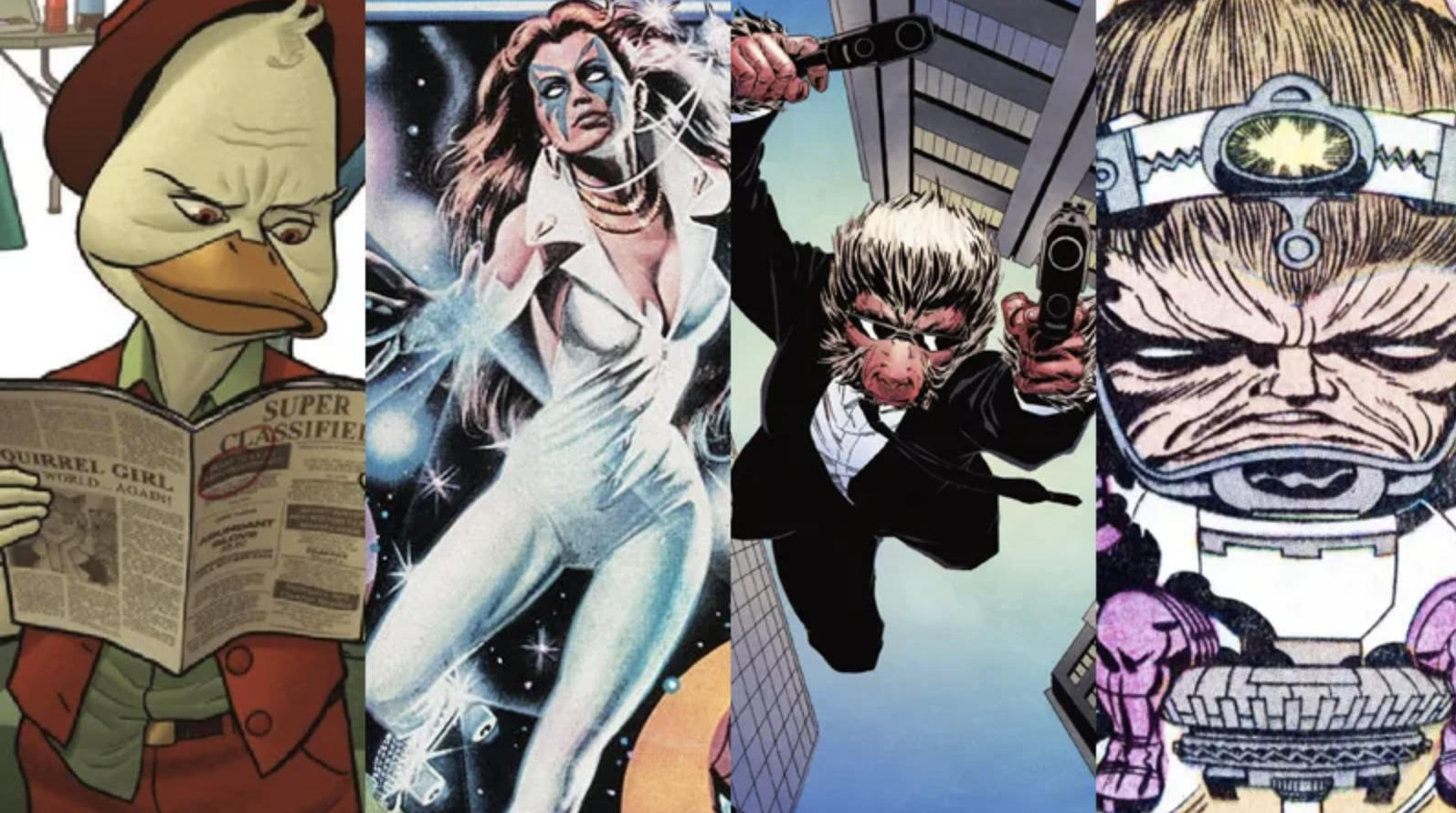 Hit-Monkey has such an interesting synopsis that it needs to be taken straight from the Variety article that wrote about it.
The show tells the tale of a wronged Japanese snow monkey, mentored by the ghost of an American assassin, as he cuts a wide swath through the Tokyo underworld.
Last but not least, Tigra & Dazzler will fall under the supervision of comedian Chelsea Handler and will tell the story of two superhero best friends that just want to be recognized for their powers and abilities in the bustling city of Los Angeles.
And yet, there are even more Marvel shows coming soon
Between these animated shows and the future Disney+ shows that are said to feature Loki, Scarlet Witch, and Falcon and the Winter Soldier, Disney (and the fans) may not miss the Netflix live-action shows as much as anticipated. There is simply so much going on that the two-year clause that prevents any of the Netflix shows from being on any other platform will go by fast. Perhaps after that time has passed, shows like Daredevil and The Punisher could make an exciting return.
Given that Disney is teaming up with Hulu on this large endeavor to invest in at least 5 seasons, many are curious as to why. Well the Disney-Fox merger is just about complete. Currently, Hulu is owned by four companies–Fox, Disney, Comcast and Time Warner. By acquiring Fox, Disney will be the majority shareholder and can control which way the company goes. Ever since Hulu's inception in 2007, the company has had a complicated and confusing history in terms of ownership. With more than one company involved, the creative direction Hulu has taken has always been in flux. But now, with one company taking the reins, there may be a more concrete vibe and goal for the streaming service to follow. It is no Netflix or Amazon Prime Video, but with Disney's magical touch, there is no knowing just how far it can go.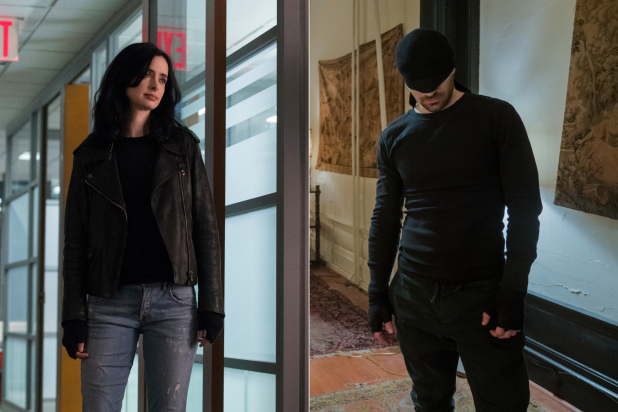 Given that Disney+ is set to start sometime this year, having the lead in Hulu will help the company distribute their content to the right platform more easily. Not only would they have their own original content (new and old), but shows like Modern Family, Atlanta, and The Simpsons would be at their disposal too. Gaining Hulu is a major plus in this Fox deal, and can only enhance Disney's brand especially as it enters the digital platform.
With Netflix having officially canceled all the Marvel live-action shows, there is a question surrounding a potential revival and if it would take place on Hulu or Disney+. Logically, it makes more sense for shows like Jessica Jones, the Iron Fist, and Luke Cage to be on Hulu. Disney (regardless of whatever company it acquires) is still family-friendly, and bringing on the Marvel live-action shows from Netflix just wouldn't make sense on their streaming platform. Hulu is home to shows like The Handmaid's Tale which contain more graphic, adult material similar in fashion to the canceled Netflix shows.
Currently, Hulu is also home to Marvel's Runaways so it makes even more sense to keep the Marvel-related shows on Hulu rather than Disney+ where things should be kept in a similar sentiment to the company's vibe. After all, can you imagine Frank Castle or Matt Murdoch on Disney+? Nah, not at all. But then what approach will Disney take with the upcoming Loki or Scarlet Witch shows? It will be interesting to see how Disney and Marvel use Disney+ and Hulu to build their universe.