If you missed Part 1, pause and check it out right here.
Live. Work. POSE!
You know how Becka from your office always, almost inappropriately, says 'yas' instead of yes to everything and your gay friend does that one thing where he randomly but gracefully falls to the floor during any bounce song played at a house party you take him to? Well, that's called a death drop sweetie and you have the Black and Latino gay and trans community of the 80s to thank for that.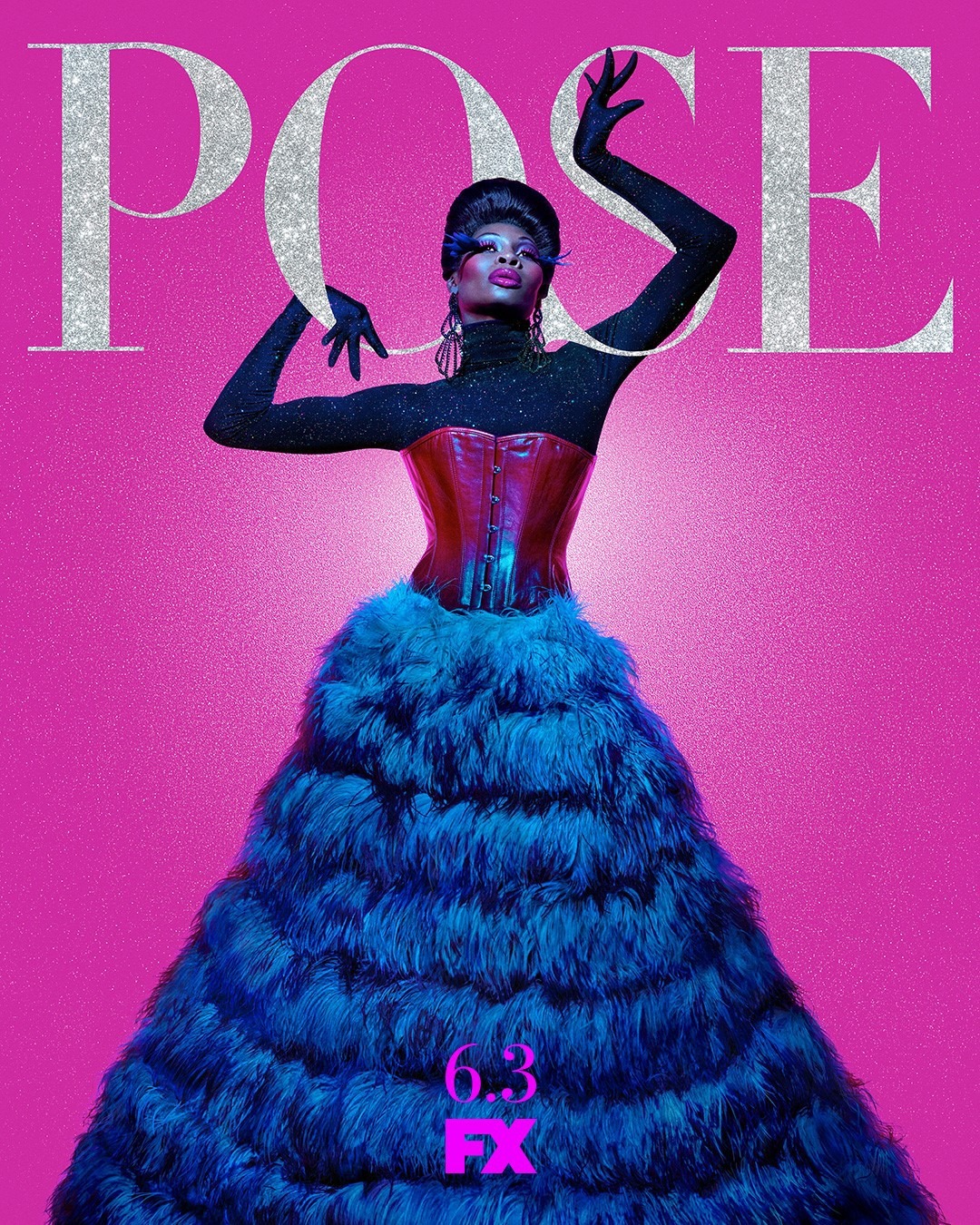 Drag Ball culture is everywhere around you and you probably don't even know it. Unless of course you were swept up in the mania that is POSE. The FX drama about Blanca and her house of misfits (that's the House of Evangelista to you) finding their way as queer people of color in New York during the peak of the AIDS crisis gets near 10s across the board. Just ask Kid Fury and Crissle.
The authenticity of POSE lies in the casting. Not only are the gay and trans characters portrayed by gay and trans actors but they are all slaying the house down, hunty. From Billy Porter's emotional, yet sassy portrayal of Pray Tell to Ryan Jamaal Swain's performance as New York City transplant Damon, the entire cast is serving you relatability.
With NYC's Drag Ball scene as a backdrop, POSE became a realistic viewing of black queer culture and held nothing back. It's a true celebration of a very relevant and influential section of American culture and personally, I am impatiently waiting for the premiere of season 2.
I Promise School
Love him or hate him, there's no denying that Lebron James is an influential person both on and off the court. In a world where every few months an athlete is getting in trouble for drugs, guns, or domestic abuse, it's refreshing to see someone with a platform as large as his promote something positive which, admittedly, is something he's always done. He's never shied away from talking about politics or social issues and speaks his mind very carefully about the game, his role in it, and his responsibility as a role model. This year, he took his mentorship a step further by opening the I Promise School in his hometown of Akron, Ohio.
LeBron James received the Offseason NBA Cares Community Assist Award for opening up the I PROMISE school this past summer.

Here's how @KingJames' school has impacted the Akron, Ohio community: pic.twitter.com/BEcxsR33Cv

— SportsCenter (@SportsCenter) October 25, 2018
The public elementary school expanded on an existed program in the Akron Public School System aimed at helping disadvantaged youth in the area and promises graduates of the program free tuition to the University of Akron. While attending school, soon to be open to 1st – 8th grade, students receive uniforms, food, bikes, helmets, and other transportation as needed. The school also offers career placement services for parents of students in attendance.
Nike Backs Colin Kaepernick
Black superhero Colin Kaepernick first stood up to injustice by taking a knee two years ago during a pre-season game. Since then, despite teams turning their backs on him, his protest has grown and groups of players on almost every team have taken a knee during the National Anthem to bring awareness to police brutality in the country. The peaceful protest caused quite a stir in the NFL, sports media, and even the White House. Even players in other sports started taking a stand in a similar fashion.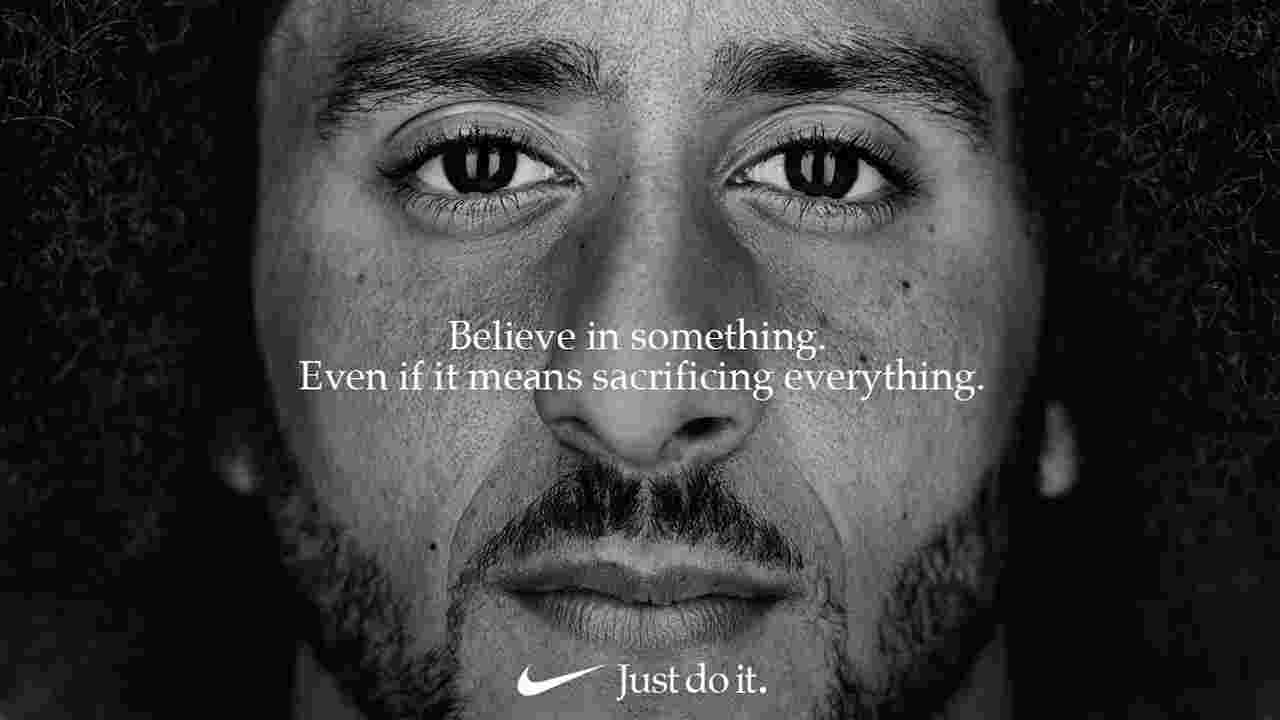 Whether or not his process is celebrated or criticized it is undeniable he's sparked a conversation and has continued to do so, going from athlete to activist almost overnight. The transition was applauded when athletic clothing brand Nike continued their support of him and his cause by making him the face of their "Dream Crazy" campaign and released a photo ad of him with the tagline, "Believe in something, even if it means sacrificing everything." The move caused a lot of backlash from those who disagreed with the former quarterback's protest but ultimately the photo ad and its accompanying commercial led to a 31% sales increase, a small sign that his message, and those that chose to broadcast it, had found a following.
The Royal Wedding
Black people have known for a long time that we were the stuff of fairy tales but it's taken quite some time for the rest of the world to recognize that fact. For the longest time, the only royalty we could claim were King and Queen Joffer and their Prince Akeem of Zamunda. Fast forward to the 2010s and the royalty fever pitch is at the highest it's been since the days of Princess Diana when her two sons, William and Harry, were finally coming to the ages where it was time for them to settle down. The latter was blessed with a Black Queen from Los Angeles known as Meghan Markle and don't get it twisted—she wasn't just some no-name from nowhere before becoming the Duchess of Sussex. No, she was making her own money and name for herself starring on the hit USA drama (and what my grandfather calls his "favorite white TV show") Suits.
Like her character Rachel on the show, Meghan never let being attached to some cute, important white guy define her. Despite the constant press, family drama playing out in the media, and outright blatant racism, she pressed on, had the blackest wedding in royal history, and has held her new title with grace and class. Now, she did give up her job and life and everything to move to England to be married and that doesn't sound like any black woman I know but to each their own.
The Loss of a Queen
You don't just earn the title "Queen of Soul" for nothing and this year we all learned why that title was bestowed upon legend Aretha Franklin. Many took time to reflect on the singer's career after her passing in August. From her humanitarian efforts and activism to her lasting legacy in the music industry, Aretha Franklin was a shining example of the talent, resilience, and heart of the black community. Her music was the soundtrack of the civil rights movement and continues to inspire people around the world to expect and demand the respect they deserve.
The Apology Not Heard Around the World
Now you know damn well you don't watch tennis. You don't play tennis. You don't understand why if the first two scores are 15 and 30 respectively, the third is 40. But that's okay because what you do know is that the greatest tennis player of all time is a Black woman and her name is Serena Williams. During this year's US Open the Wonder Woman had quite that challenge against rising talent Naomi Osaka.
https://twitter.com/ComplexSports/status/1038541150318206977
That challenge was only compounded by the fact that Umpire Carlos Ramos leveled a coaching violation against her to which she responded by calling him a thief and plead her case saying she'd "rather lose" than cheat. Her anger, which she took out on her tennis racket, caused her another violation. She demanded an apology from the umpire for his misinterpretation of her coach's hand-gesture, sparking numerous debates on how black women are unfairly policed and judged in sports and in other industries. Despite her coach later admitting to cheating, the point of all of this was how she was treated so differently than when men acted similarly. *Cough* John McEnroe *Cough*.
Black Women Win Politics
If the Alabama senate race at the end of 2017 was any indicator, 2018 was going to be the year that black women took politics into their own hands. A record number of black women ran for office last year. Possibly most notable was Georgia governor hopeful, Stacey Abrams. She was the first black woman to be nominated by a major party for the governorship of any US state. Ever. In all of time. Just think about that for a second. Her loss was met with speculation of voting misconduct at various levels of government to suppress black and other democratic votes, but she continues to fight for justice in her state and has used her growing platform to bring local issues to the national stage.
In Texas, all 17 black women who ran for judge in Harris County (That's the Houston area for y'all foreigners) won their seats. The history-making race took place in, well, Texas, "which is, you know, historically and politically a very conservative state" says Judge-elect Germaine Tanner. Harris County is the largest county in Texas and the third largest in the U.S.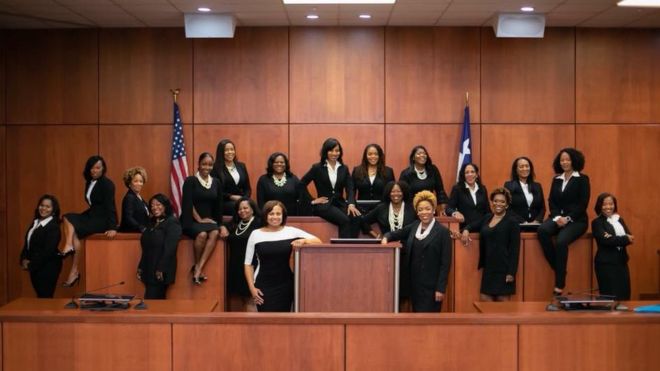 Meanwhile, in the House of Representatives, Ilhan Omar became the first Somali-American elected into Congress. So, in other worlds black women are here to save the day. Just you hold on a little while longer.
Kevin No-Hart
In today's social media climate, a general rule of thumb is to delete any potentially offensive tweets when you become relatively famous. Those who don't follow this rule often find themselves on the wrong end of Twitter campaigns when they're hired to represent big brands or are potentially given lucrative opportunities. So, it was no surprise that within 48 hours of The Academy announcing Kevin Hart as its host for the 91st Oscars, the comedian stepped down from the gig after homophobic tweets of his resurfaced.
Anyone who's seen Kevin's stand-up knows he's made multiple jokes about how he'd react if he ever caught his son doing something he deemed too gay so for some, the revelation didn't come as a surprise. The situation only got worse when he released a video explaining that he was stepping down in lieu of apologizing because he felt like he'd already addressed the situation before and in turn accused those seeking an apology of trying to keep him "in a position where [he] always [has] to justify the past".
Kevin did eventually apologize to the LGBTQ community in a tweet and stated he "did not want to be a distraction on a night that should be celebrated by so many amazing talented artists." I guess he realized the gays buy movie tickets too.
Long Live the Lion King
One of Disney's cash-grabs in the last few years has been to re-make their classics into live-action movies. It started with my spirit animal Maleficent and then moved on to Cinderella, The Beauty & the Beast and The Jungle Book. Last year, Disney announced that one of their next projects, directed by Jon Favreau (The Jungle Book, Iron Man 1 & 2, Chef), would be Lion King and this November we were blessed with the trailer for what is going to be the cinematic masterpiece of 2019.
Now, The Lion King isn't necessarily a black movie, but it takes place in Africa and its iconic song Hakuna Matata was inspired by a real Swahili phrase meaning 'no problem'. Pair that with the cast announcement including Donald Glover, Chiwetel Ejiofor, Beyoncé, and James Earl Jones reprising his role as the greatest father known to man or animal kind, Mufasa, and black 90s kids all lost their collective minds. As a member of that class of people, I want it on record that for the first two weeks after the movie comes out, no one born during this century is allowed to see it. During that time, the movie theaters are reserved for those of us who will truly appreciate it because we've been patiently waiting for 25 years.
And in Other Black Excellence News
Childish Gambino released "This Is America", a song and video whose content shine a haunting spotlight on the history of racism and gun violence in this country only to have all of its social commentary silenced by a bunch of white kids who felt the need to ruin it with their cringe-worthy remakes.
Beyoncé and Jay-Z finally came together to create supergroup The Carters and released their much-rumored and highly-anticipated joint album titled Everything Is Love while co-headlining their record-breaking On The Run 2 Tour.
Janelle Monáe continued her foray into all that is creative and weird by releasing her album Dirty Computer (Qrewcial's number one album of 2018) and accompanying "Emotion Picture" featuring now girlfriend Tessa Thompson.
Black Geniuses Shonda Rhimes, Ava DuVernay, and Lena Waithe inked very lucrative deals with Netflix, Warner Brothers, and Showtime, respectively. In totally unrelated news, I'm currently getting my head-shots redone.
Black-owned makeup company The Crayon Case sold 1 million dollars worth of merchandise in just two hours this Cyber Monday, making founder and CEO Raynell Steward (or as her Instagram followers know her supa_cent) a modern-day Madam C.J. Walker.
Oh, and J. Cole put out yet another Platinum-selling album with no features.