With 2019 a third of the way behind us, it's time to look back on the treasures with which the music world has graced us over the past months. We've already covered some of the more high-profile album releases from folks like James Blake, Solange, and LCD Soundsystem, but there are plenty more masterpieces we haven't even touched on yet.
The sheer volume of new music available at any given time can be intimidating, and it's obviously impossible to listen to absolutely all of it. But we're steadfastly determined to do our part to keep great art from disappearing into the endless thresher of new releases. Here's a list of 10 outstanding but overlooked gems that are more than worth your consideration.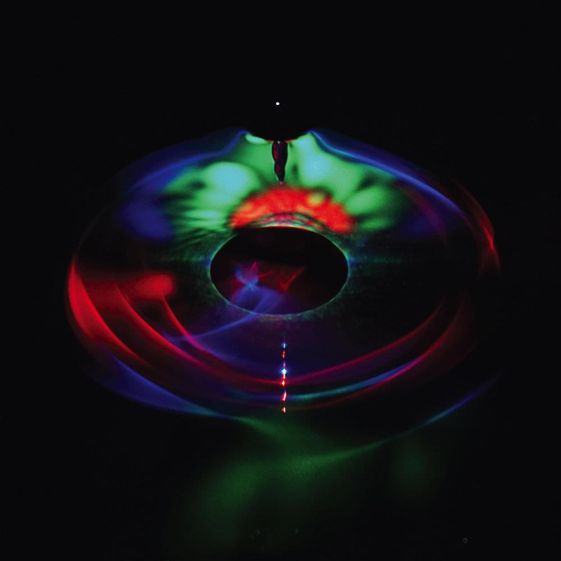 1. William Basinski, On Time Out of Time
The ambient visionary is no stranger to musical concepts that bend the fabric of time and space (see his 2003 magnum opus The Disintegration Loops). But On Time Out of Time just might be his most ambitious project thus far. Working alongside Louisiana's LIGO physics project, Basinski creates eerily lovely, warm tones from the sounds of a 1.3 billion-year-old black hole collision. It's a groundbreaking, deeply moving piece of work—but then, you'd expect nothing less of a composition that literally pulls an ancient slice of the universe down to Earth.
Listen: William Basinski, "4(E+D)4(ER=EPR)"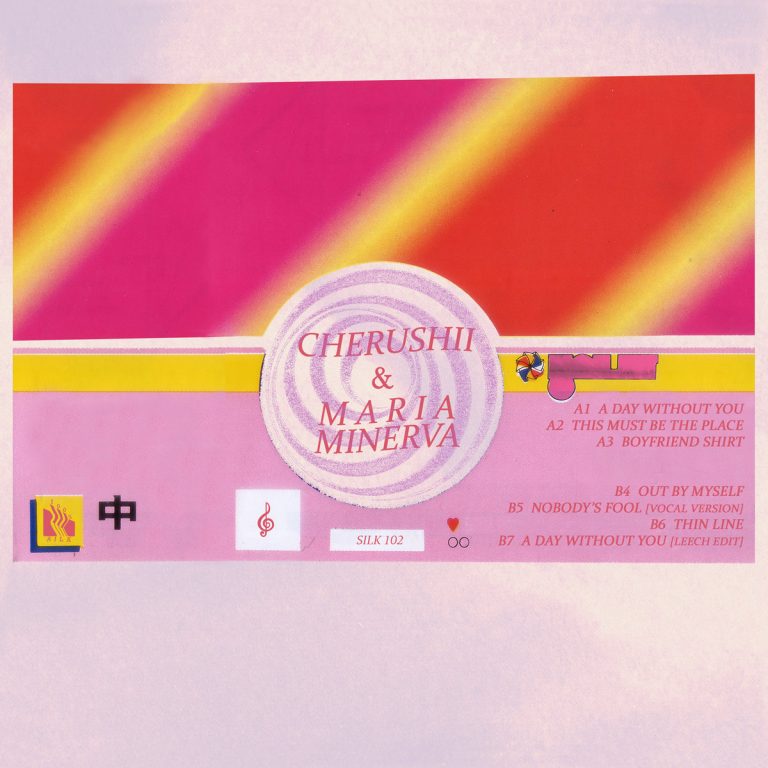 2. Cherushii & Maria Minerva, Cherushii & Maria Minerva
After a fire at Oakland artists' collective Ghost Ship tragically claimed the life of producer Chelsea Faith Dolan in 2016, her pen pal and colleague Maria Minerva soldiered on to finish their collaborative EP. The finished product is a sugary collection of atmospheric, lushly-orchestrated left-field dance-pop jams with an air of otherworldly mystique. The vibrant melancholy of Minerva's sultry vocals calls to mind the stylings of Françoise Hardy and Brigitte Bardot. Together, she and the late Cherushii celebrate the healing power of dancing and party-going, as well as the half-remembered snippets of life and love that come between. It's a splendid testament to the lasting power of artistic fellowship.
Listen: Cherushii & Maria Minerva, "A Day Without You"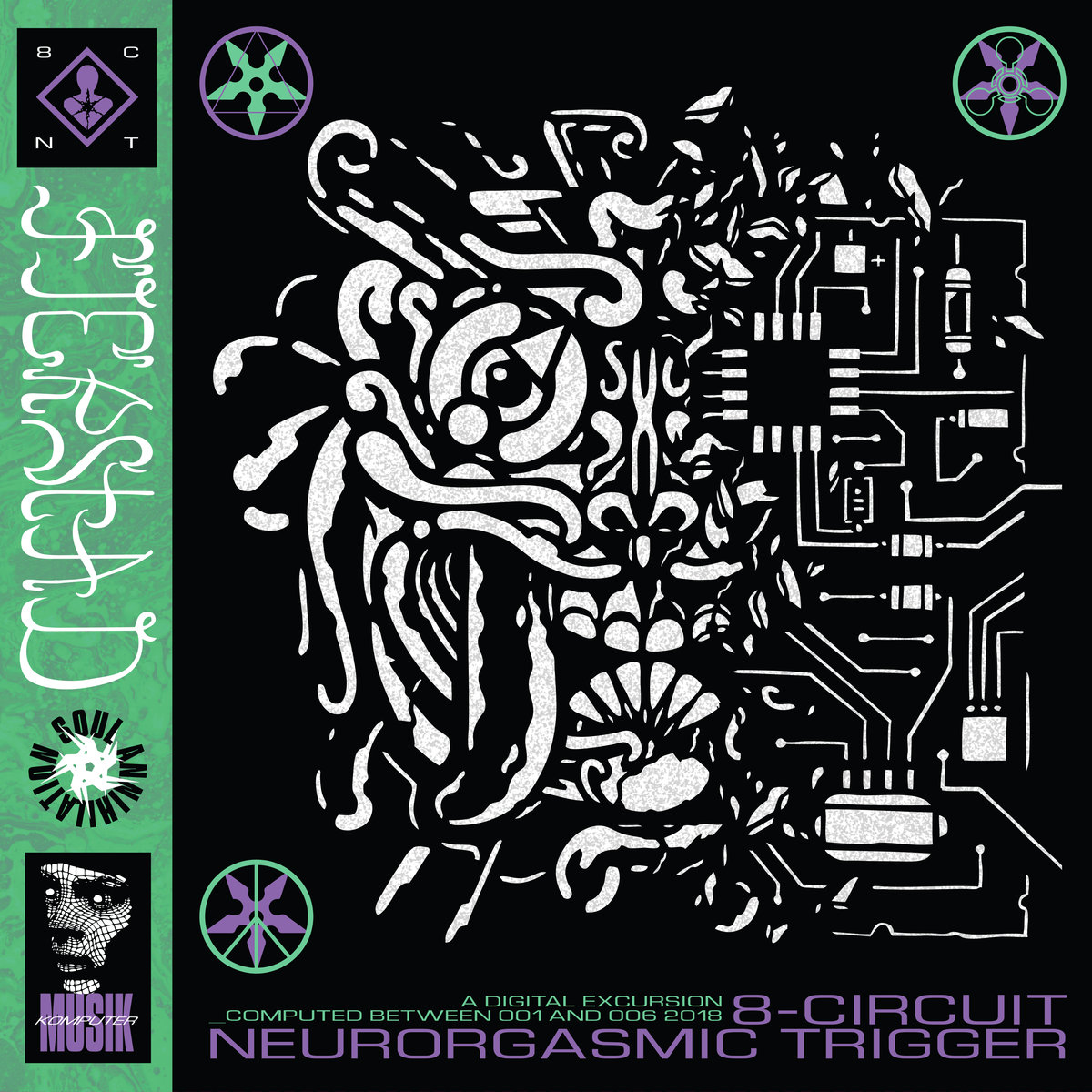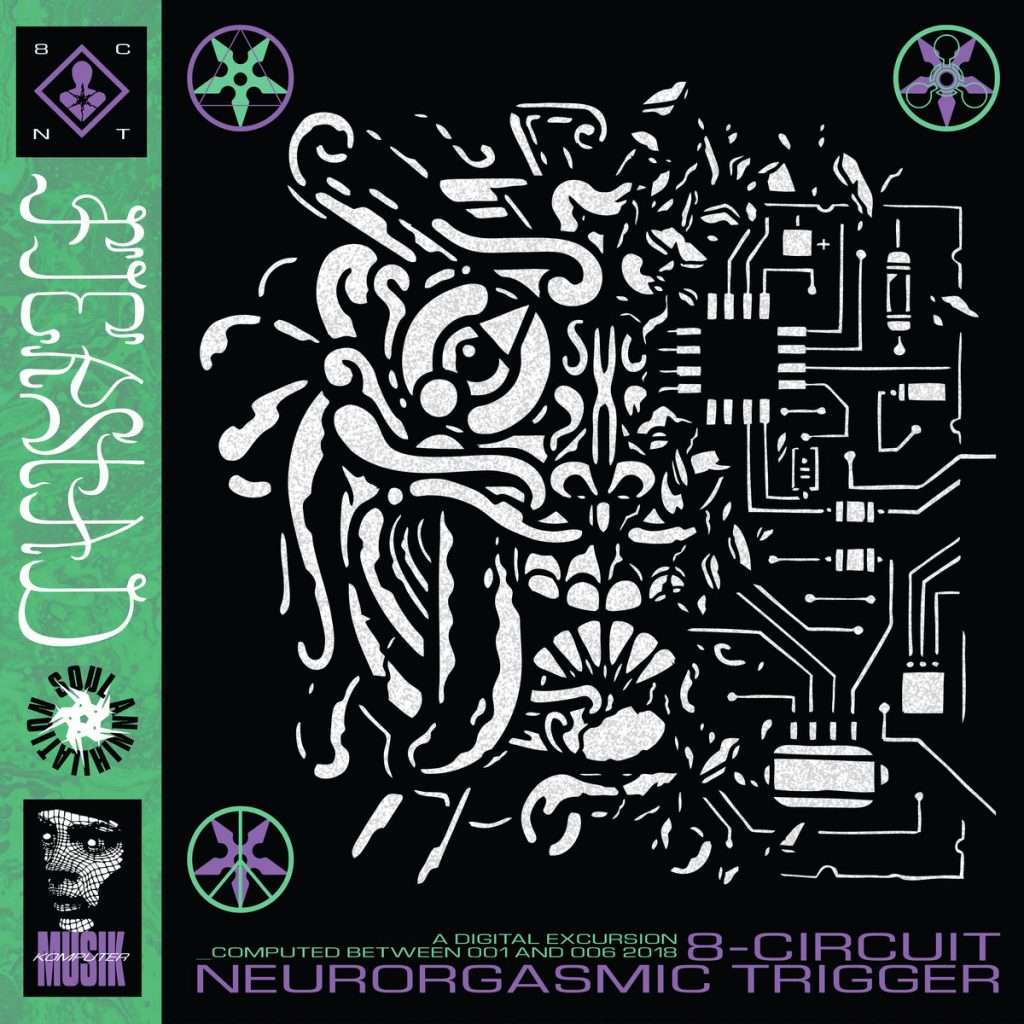 3. Fjerstad, 8-Circuit Neurorgasmic Trigger
Chad Fjerstad's debut full-length is 50 minutes of high-octane, gleefully misanthropic IDM. Fjerstad wears his varied influences (rave, drum & bass, Japanese synth-rock, 16-bit video game scores) unabashedly on his sleeve, but still manages to make his music sound like nothing that's come before it. His hothouse-slasher, kitchen-sink approach to composition makes for an overwhelming and dizzying—but always entertaining—sonic experience. Detached robotic voices hatch murderous plots atop industrial buzz and hiss on "Under the Floorboards," while sinister bass thuds and dissonant synth lurches swirl into a chaotic stew on "Banging the Guixian Tam-Tam." It's a vicious electronic head-trip rife with rough textures, grim erotica, belching machinery and a truly warped sense of humor. You'll find yourself having a killer time even as the carnage unfolds before you.
Listen: Fjerstad, "Gun Guy 88"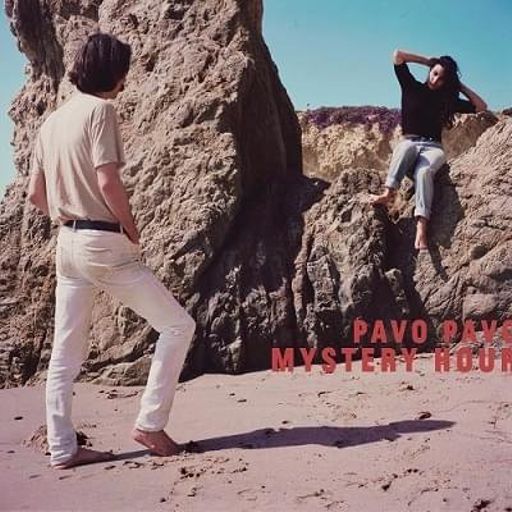 4. Pavo Pavo, Mystery Hour
Many a difficult breakup has been mined for a great album (Rumours, Sea Change, and Ladies and Gentlemen We Are Floating in Space spring readily to mind). Pavo Pavo co-founders Eliza Bagg and Oliver Hill aren't Fleetwood Mac, Beck, or Spiritualized, but they've still crafted an excellent document of their dead romance in Mystery Hour. Influenced heavily by the film of the nouvelle vague, the Yale alums make their bubbly baroque sensibilities burst with melodramatic fun and buoyant harmonies. Among the highlights: chamber-pop dance party "Around" and uncanny-valley girl-group number "Close to Your Ego."
Listen: Pavo Pavo, "Around, Pt. 1"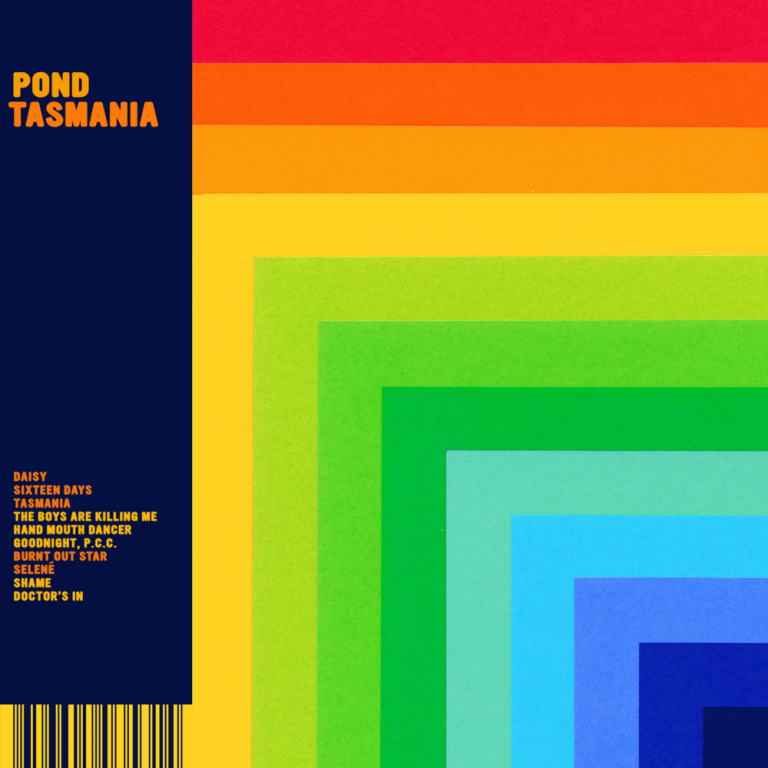 5. Pond, Tasmania
The Tame Impala associates have released album after album of solid, eccentric psych-rock for over a decade, but has never made a particularly grand musical statement—until now, that is. Tasmania, the group's Kevin Parker-produced eighth disc, eschews their psychedelic trappings for majestic, funky, stadium-ready space-pop. Pond have never sounded bigger, bolder or more fully realized, spinning surreal tales of bewilderment in the end times of the early 21st century. Nick Allbrook's raspy intonement of this line from "The Boys are Killing Me" seems to summarize the conceit of the record itself: "So we linked arms and we staggered off into the night / Drunk, but overjoyed just to be employed."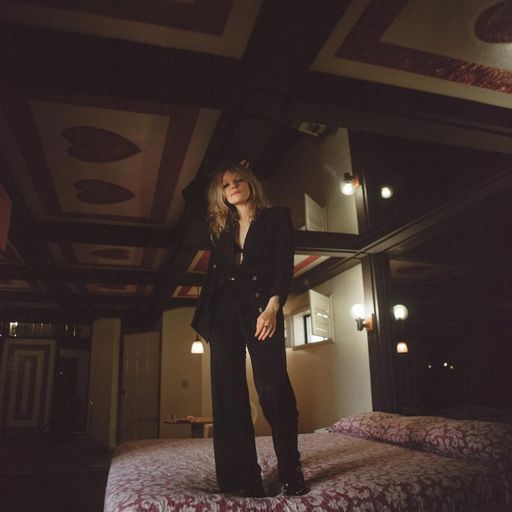 6. Jessica Pratt, Quiet Signs
There's an ageless, mystical quality to Jessica Pratt's dreamy folk-pop. Her songs sound as though they've existed in nature for thousands of years, like someone encountered them by chance under a shady tree next to a quiet stream. Quiet Signs presents the strongest and best manifestation yet of the L.A.-based songwriter's ethos. For 27 captivating minutes, she weaves a devastatingly intimate song-cycle full of somber, melancholy beauty. Her distinct gossamer warble leads the way, augmented only by the velvet tones of her guitar and pitch-perfect touches of organ, flute and Mellotron. A bittersweet oasis in a chaotic world, Pratt's intoxicating melodic tapestries offer more to love with each listen.
Listen: Jessica Pratt, "This Time Around"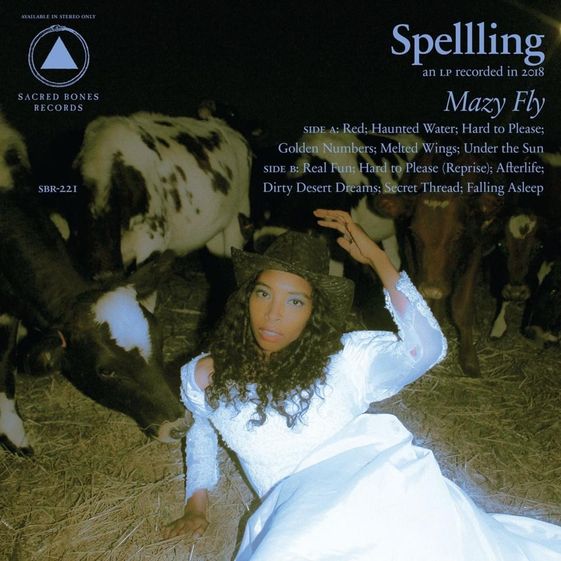 7. Spellling, Mazy Fly
With Mazy Fly, Tia Cabral invites us into a freakily romantic universe of her own creation. Ghostly 80s-horror synths flutter and warble atop pulsating beats punctuated by Cabral's smoky croon. From the slick, chilly sensuality of "Haunted Water" to the beach blanket shindig freak-out of "Dirty Desert Dreams," the record deals as much in sublime beauty as it does winking schmaltz. It's like listening in on the ritualistic chants of the hippest coven that's ever existed. Get ready to have your dreams haunted in the best possible way.
Listen: Spellling, "Dirty Desert Dreams"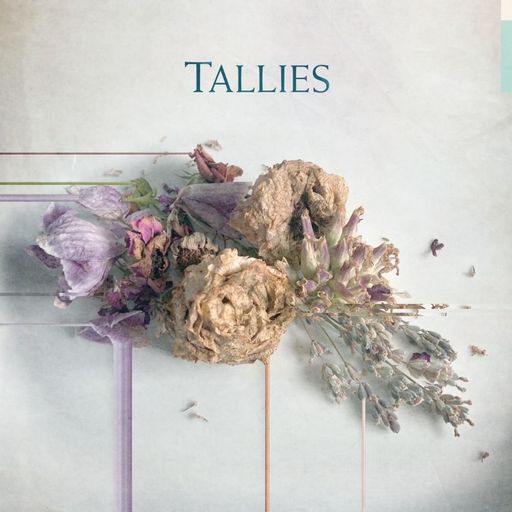 8. Tallies, Tallies
Toronto's Tallies make lilting, jangly dream-pop, and they do so remarkably well. Their delightful debut effortlessly channels the breezy, lived-in warmth of the Smiths, the Sundays, and Cocteau Twins to the point where you'd be tempted to write them off as a throwback novelty act. But you'd be wrong, because a record that sounds this great could only come from a band pouring everything into its craft. Sarah Cogen's impassioned vocals drift ethereally over soaring guitars, pounding drums and glittering synthscapes. The group splashes their upbeat anthems with the perfect dose of wistful melancholy; their earnest, erudite lyrics paint vivid slice-of-life narratives as emotionally real as they are charming. Tallies is a gorgeous, vibrant, joyous thing–a monumental achievement from a group whose musical journey has only begun.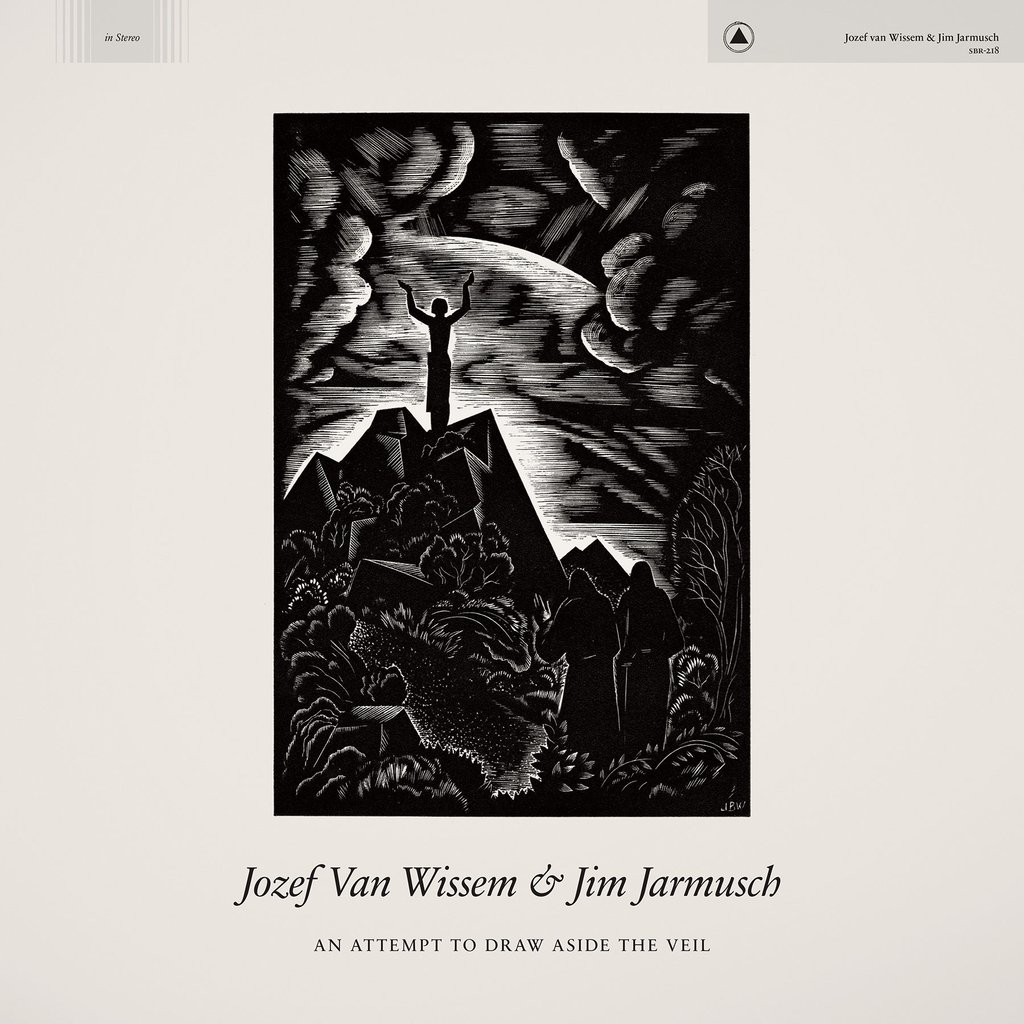 9. Jozef Van Wissem & Jim Jarmusch, An Attempt to Draw Aside the Veil
The Dutch lutist and the legendary indie filmmaker/guitarist join forces once again for a strikingly primal record inspired by the rock of William Blake, Godfrey Higgins, and Helena Blavatsky. The duo strike a sweet spot between dark ambient and medieval folk, making for one of the most quietly metallic listening experiences of the year. It's the sound of monsters creeping forth from Hell itself, of a grim yet oddly beautiful apocalypse. Plus, it offers just enough gothic strangeness to tide over Jarmusch acolytes until his new zombie comedy, The Dead Don't Die, releases this summer.
Listen: Jozef Van Wissem & Jim Jarmusch, "Concerning the White Horse"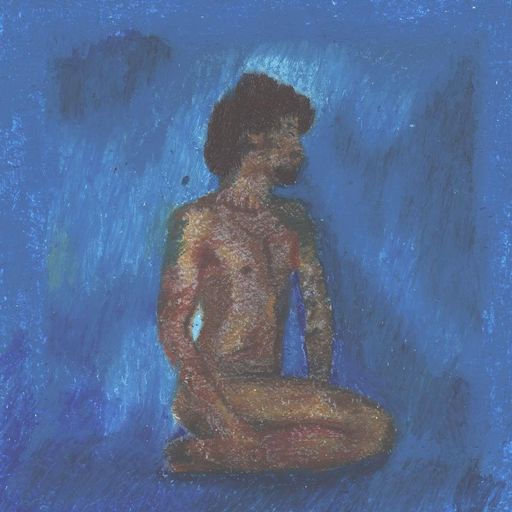 10. Yves Jarvis, The Same But by Different Means
The Same But By Different Means is a dizzying, freewheeling grand tour of the mind of Montreal native Jean-Sebastien Audet (previously known as Un Blonde). The gifted bedroom-recorder strings together a total of 22 bedazzling miniature epics over the course of 50 minutes. His strange but enticing blend of early-Dylanesque folk, Motown soul, neo-R&B, minimalist electronica, hip-hop, gospel, etc. etc. births a whirlwind of changing moods in which you can't help but get swept up. Audet clearly has a lot on his mind, but judging by the streamlined wonder of Means, he's well on his way to finding both inner and outer peace.