We're barely two weeks into the new year and the music gods have already blessed us with an abundant schedule of exciting new album releases. We've narrowed the list down to ten that we're especially thrilled about, plus a few honorable mentions. There are plenty of other upcoming records that didn't make the cut from artists like Girlpool, Guided by Voices, Hot Chip, Maggie Rogers, Mercury Rev, Royal Trux, M83, Carly Rae Jepsen, and the Cure, just to name a few. Plus there are countless others that will drop in 2019 that we are currently unaware of. We'll get around to all of these and many more as they arrive. For now, here are ten of the most anticipated albums of 2019:
Beirut
Gallipoli
Feb. 1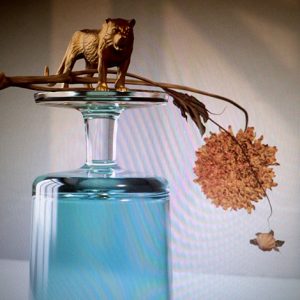 Beirut's last two efforts, The Rip Tide (2011) and No No No (2015) hinted at movements towards a lighter, more pop-oriented sound from the Balkan-by-way-of-New Mexico indie-folk ensemble. If the Farfisa, synth, and horn-heavy singles "Landslide" and "Gallipoli" are any indication, their fifth full-length intends to offer both a continuation of that trend and a return to basics. In an engrossing post on the group's site, bandleader Zach Condon details the new record's writing and recording, which took place in marathon sessions at various locations in Berlin, New York City, and Italy. Every Beirut record takes listeners on a dazzling, panoramic trip across the globe without leaving home, and Gallipoli promises to do the same.
Bon Iver
TBA
TBA
Justin Vernon lives in a constant state of musical creation. In the few years since 2016's 22, A Million alone, Vernon has contributed to tracks by everyone from Kanye West to Vince Staples to Mouse on Mars, in addition to Big Red Machine, his collaborative effort with the National's Aaron Dessner. Still, he always seems to save his most fascinating ideas for his best-known project. A cryptic Twitter post from Berlin's PEOPLE Festival last May teased a couple potential new Bon Iver song titles. Additional online rumblings speculate the new record may arrive as soon as fall of this year. It's tough to know for sure what the story is, but as Vernon himself tweeted, "You WILL see and understand as this whole thing unfolds in the next days, months and years."
James Blake
Assume Form
Jan. 18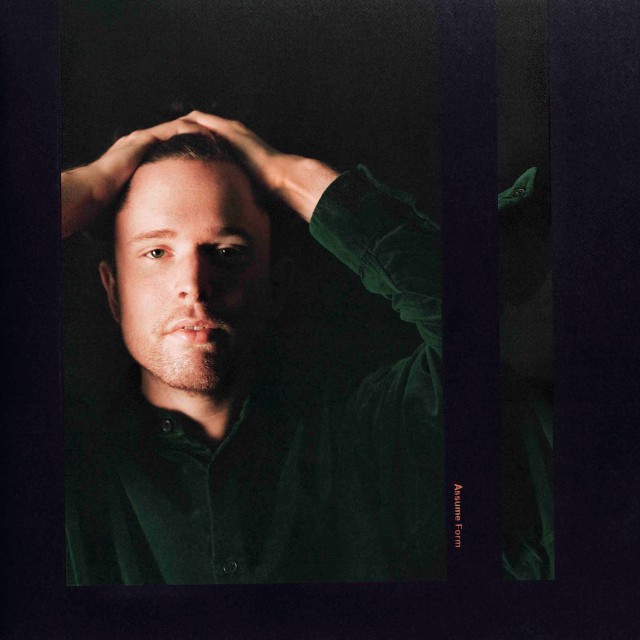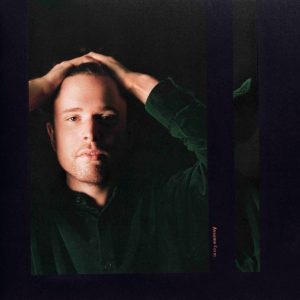 The trip-hop superstar just announced his follow-up to 2016's beautiful, sprawling The Colour in Anything last week. Blake's star continues to rise in the meantime–most recently, he's helped out with Kendrick Lamar's DAMN. and the Black Panther soundtrack cuts "King's Dead" and "Bloody Waters." A glance at the tracklist for Assume Form ensures yet another intense, ethereal adventure, with guest appearances from the likes of Metro Boomin, Travis $cott, Moses Sumney, Rosalía, and Andre 3000. The sole single "Don't Miss It" serves as a beautiful and haunting continuation of Blake's minimalist sensibilities; it's a wonder how much the man can do with so little.
Deerhunter
Why Hasn't Everything Already Disappeared?
Jan. 18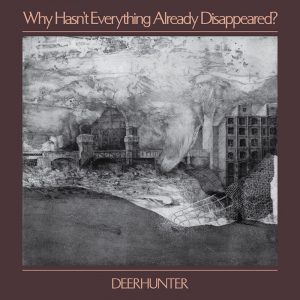 With the exception of last year's tour cassette Double Dream of Spring, we haven't heard from Bradford Cox and his merry band of ambient-punks since the release of 2015's Fading Frontier. Recorded at the legendary Sonic Ranch in Tornillo, TX and in the attic of Cox's Atlanta home, Deerhunter's eighth studio effort sees them reunite with perennial collaborator Ben H. Allen III. Singer/songwriter Cate Le Bon and studio techie Ben Etter will assist the band at the helm. A trio of singles–"Death in Midsummer", "Plains", and "Element"–suggest a mellower, slightly more polished (but no less lovely) affair than your standard Deerhunter sludgefest.
Run the Jewels
Run the Jewels 4
TBA
Run the Jewels launched a hip-hop revolution with their superb, thunderous trio of collaborative LPs. Two years after presenting the third as a Christmas gift to an unsuspecting world, El-P declared that he and Killer Mike would "probably" release the fourth installment sometime this summer. In an interview with Zane Lowe in 2018, the two hyped up the new record as their "grimiest" and "rawest" thus far—which is saying something for these guys. Given that we haven't had new RTJ music since Donald Trump's election—save a handful of soundtrack contributions—hearing their take on the planet's continued decline since then promises to be exhilarating.
Sleater-Kinney
TBA
TBA
Last week, the punk trailblazers announced a forthcoming collaboration with Annie "St. Vincent" Clark, tweeting a photo of the power quartet in-studio. The Brownstein-Tucker-Weiss trifecta hasn't graced us with new music since 2015's rip-roaring No Cities to Love—though they did share Live in Paris, a spectacular document of their reunion tour, in 2017. "We always planned on getting back in the studio—it was just a matter of when", guitarist Carrie Brownstein said to NPR. "If there is an overarching principle to this album, it's that the tools on which we were relying proved inadequate. So we sought new ones, both metaphorically and literally." Indeed, with Clark at the controls, S-K's newest is likely to provide a much-needed blast of queer energy and righteous anger.
Solange
TBA
TBA
The world's most famous kid sister has long since proven herself capable of filling the sizable shoes of elder sibling Beyoncé. 2016's A Seat at the Table was a vivacious, elegant, lushly-orchestrated examination of American blackness. Solange had announced a follow-up to the record slated for sometime in late '18. There's still no official release date for the new LP, but it's sure to be exciting to hear her further hone her otherworldly talents.
Tame Impala
TBA
TBA
As Australia's foremost arbiter of psych-pop trickery, Kevin Parker has had the music sphere watching with bated breath for his next move ever the release of his glorious sonic odyssey Currents in 2015. We know Parker's definitely been busy writing new music, though not necessarily for his meal-ticket project. Last year saw him release a string of collaborative singles with SZA, ZHU, and Theophilus London, in addition to popping up on SNL to accompany Travis Scott. Chatting with Beats 1 last summer, he admitted that he'd be "very disappointed" if a new Tame Impala joint wasn't out by mid-2019. Perhaps he'll have it ready by the time they headline Primavera Sound this May.
Vampire Weekend
TBA
TBA
Will 2019 be the year we finally get a new Vampire Weekend record? It's not out of the question–at the New Yorkers' Lollapalooza performance last August, frontman Ezra Koenig announced that they'd finished recording the follow-up to 2013's Modern Vampires of the City. The years following Vampires have proven quite eventful for the band. They've seen the departure of founding member Rostam Batmanglij and solo albums from Chris Baio and Chris Tomson, as well as Koenig's contributions to Beyoncé's Lemonade and the premiere of his Netflix anime series Neo Yokio. But the new album (working title: Mitsubishi Macchiato) has eluded us all the while. We only know what Koenig's opted to tell us: that, for instance, the group reunited with Vampires producer Ariel Rechtshaid for LP4, and that the disc will have a "spring-time" vibe partially inspired by the songwriting of Kacey Musgraves. If the thing really is done, which he says it is, it seems all we can do is wait.
Kanye West
Yandhi
TBA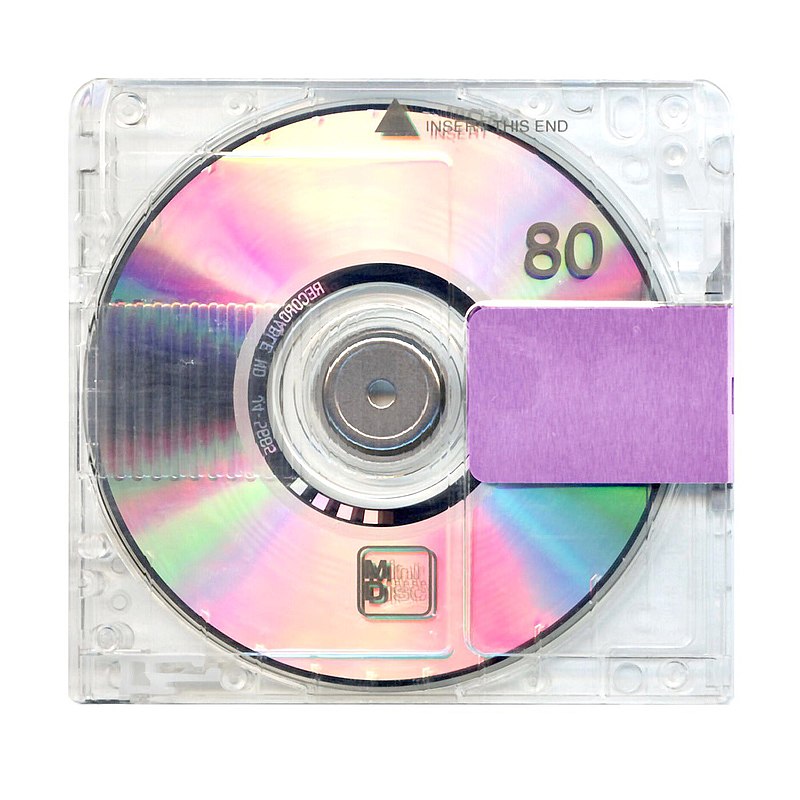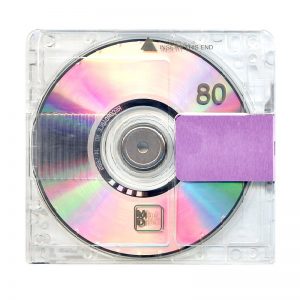 What a wild 2018 Kanye West had. Between his second career as an Internet troll, a surreal SNL performance, and perhaps a bit too much MAGA grandstanding, many almost forgot that arguably the greatest producer in music history actually, you know, produced music. Not long after a sporadically brilliant but ultimately disappointing slew of releases last September, West teased a new project titled Yandhi–ostensibly a sequel to 2013's Yeezus—set to arrive at the end of the month. After a pair of false starts, Ye decided to continue work on the record and "announce the release date once it's done." So is Kanye legitimately dissatisfied with Yandhi, or is this just a textbook case of severe procrastination? Either way, we do know that West recorded the album at least partially at a studio he set up in Uganda, and it will feature guest spots from Ms. Lauryn Hill, Rihanna, Kid Cudi, Migos, and Nicki Minaj, as well as alleged abusers XXXTentacion and 6ix9ine (gulp). Let's just hope Yeezy lets this one percolate long enough to make it into the masterpiece of which we all know he's capable—or at least gets rid of the 6ix9ine bits.
Honorable Mentions
American Football, American Football (LP3) (Mar. 22)
Danny Brown, TBA (TBA)
Chromatics, Dear Tommy (TBA)
Foals, Everything Not Saved Will Be Lost Part 1 (Mar. 8), Everything Not Saved Will Be Lost Part 2 (fall, 2019)
Lana Del Rey, Norman Fucking Rockwell (Mar. 29)
Sky Ferreira, Masochism (TBA)
Flying Lotus, TBA (TBA)
Panda Bear, Buoys (Feb. 8)
The Weeknd, Chapter 6 (TBA)
Sharon Van Etten, Remind Me Tomorrow (Jan. 18)
Toro y Moi, Outer Peace (Jan. 18)